A Little About Us Section..
Here's some things we think you should know about our business. These are the things you wouldn't notice unless you chose us to provide you with roofing solutions for your home or business. We could rattle on about how great our jobs turn out. But that would be pointless as all of our pictures are of jobs we've completed and they speak for themselves. This page is "about" the things we do, the extra miles we're prepared to go to make us stand out from the competition.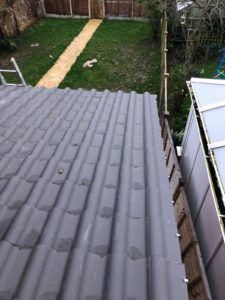 Firstly, we're all about transparency, that's why we insist that you take a free quotation carried out by one of our professional experienced roofers before you agree to taking any work from us. Unless in extreme, and emergency situations. This is because we want you to know that you're in control. Whatever you need us to do, within reason is what we will do for you.
Join The Locktight Building & Roofing Family
But other businesses in the area offer free quotations, this is true. But our roofers are understanding and know you may not have. The time in the working day to receive an in depth and thorough quotation. This is why our guys are willing to work late and for free to give you the best and most accurate quotation possible, taking every little nook and cranny into consideration when doing so.
Another thing that makes us stand out when compared to other roofing businesses in the area is our experience and attention to detail. We have over 20 years of experience doing all sorts of jobs on all types of roofs. When you're choosing who to go for regarding your roofing. Do you want a roofer who will just rattle on about how great they are? Or do you want to deal with a friendly. Professional business that takes steps outside of roofing to make it's customers feel a part of the family? If it's the latter. Give us a call!