Roofing Services Provided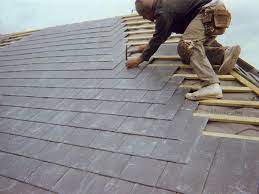 Here's an in depth look at the services we provide. Outside of the actual services we provide regarding roofing we give to our customers things like, free quotations, late night and early morning appointments. Not to mention the fact we use only the finest tools and materials when we work.
Furthermore we're not a colleague of yours, we're your employees. This means if humanly possible our work will match the exact specifications you put out to us.
A list of roofing services
Regarding roofing here's a list of actual services you can employ our team to carry out:
Flat Roof & Pitched Roof Repairs

New Flat & Pitched Roof Construction

Reconstruction For Both Pitched & Flat Roofs

Flashings & Lead Work

Roofing Extensions

Slate & Tile Roof Repairs

Leak Repairs

Roof Cleaning

Re-pointing, Repairs & Chimney Removal

Window Installation

Insulation For Lofts

Guttering Repairs & Replacement

Cladding, Soffit, & Fascia Repairs & Replacement

Emergency Roofing Repairs

Loft Conversions

Garage Conversions / Extentions

Free No Obligation Quotes & Consultations
Builders & Roofers Of Bournemouth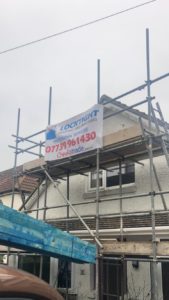 Can't see the service you require in this list? Don't fret, we might've used different terminology to describe the work you're after. Or we could've made a mistake and missed out some of the services we are able to perform.
This could be a possibility due to the wide range of tailor made, comprehensive services we're able to provide for our customers.
Do not give up if you don't see the service you need listed, just give us a call and we'll be able to give you quick and straight to the point answers without you having to listen to sales pitches about how our services can change your life.
Never rush into decisions with your roof
When you call us you won't be talking to our sales team, or a receptionist. You'll be put through to our professional roofers Bournemouth.
Furthermore if we can't take your call or miss your call for whatever reason don't be scared to leave a message and some contact details and we'll get back to you at the next appropriate times.
We don't just work for you but we can work around you also and will never rush you into any decisions. Call today and speak to the professionals now! Roofing Bournemouth, roof repair, tiles, replacement ridge tiles, gable ends. – all your roofing needs catered for.
The threat of trees for a roof
If you notice any hanging branches, be sure to have them cut immediately to avoid damage. You don't want to have clogged gutters, damaged tiles, or holes in your asphalt shingle roof. So be sure to schedule regular gutter cleanings and cuts.
An arborist will confirm that your house is not threatened by the trees that surround it. By checking the health of the tree and removing any branches that pose a risk, you'll have peace of mind and won't have to worry about trees.
Alternatively, if you plan to cut tree branches yourself, be sure to follow good safety practices. It is a dangerous task that should always be taken seriously.
Effect of Wind and Heavy Srorms on Roofs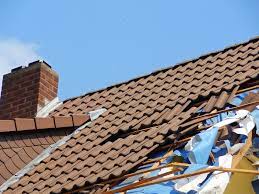 Heavy storms bring a series of heavy rains, hail, flooding and strong winds. Sometimes these strong winds are strong enough to damage your roof.
Whether it's the wind alone or falling debris, it's important to know when to check for damage to your roof after a storm. Here are a couple of things to understand about roof wind damage if it happens to you. As you will see, winds of just 45 mph can cause a little bit of crowding, but hardly any serious damage will occur.
While you might find your parasol in the neighbor's yard the next day, it is safe to mention that despite the wind howling outside, you should be free from any legitimate damage to the environment or to the environment. The property.
However, when you hit the 45 mph mark and beyond, you would expect to see minimal damage to your landscaping, or even your home or other property. Starting at 45 mph, the wind itself can lift loose shingles and even interrupt weak trees or branches and damage your home.
Wind damage on roofs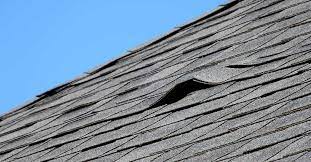 When winds exceed 55 mph, you expect tons of additional property damage, like downed or uprooted trees, and some more serious structural damage from winds ripping shingles or debris hitting your home. As the wind speeds reach 65 and above, homeowners are starting to see catastrophic damage in their area.
Wind gusts of 75 mph or more will cause extensive damage to trees, overturned motor homes and other structures, as well as damage to commercial and residential buildings.
Roof damage caused by wind at any of these speeds will likely involve a competent inspection, filing a claim, and roofing contractors providing numerous repairs or perhaps a complete roof replacement. Summer storms in the Midwest can bring heavy rain, thunderclaps, strong winds, and hail.
Roof Flashing
Flashing is a material that has a habit of directing rainwater and other precipitation away from the roof into gutters or off the roof. Flashing plays an important role in maintaining the integrity of your roof. Some areas of your roof are susceptible to leaks.
These are usually areas where water collects, such as valleys where two roof slopes meet. The places where the roof meets another structure are also susceptible to leaks at their joints. For this reason, flashing is installed almost anywhere a roof meets another structure, such as a chimney, dormer, skylight, or vent.
How does a leaking roof affect your home?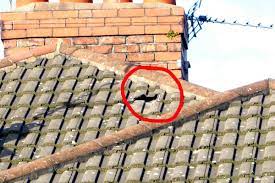 Lashing protects your roof from leaks by adding another layer of material specially designed to redirect water. Without flashing, or when the flashing is broken or deteriorating, the risk of leaks increases dramatically.
Leaks can have a cascading effect on homes, causing large amounts of injuries far beyond the roof. If a leak is not noticed and blocked immediately, a home can experience water damage.
There are many types of turn signals, but they all fall into two broad categories. The materials used for the flashing vary. By far the most common material is foil. Roofers generally use galvanized steel for its durability. In some cases, aluminum may be preferable.
Also we recommend these other roofing companies:
FY-Fylde Roofing
Taunton Roofing
Exeter Roofers
Torbay Roof Repair