Areas We Cover..
Here's an idea of some (but not all) of the areas we cover. Whether it be for jobs or just your free professional and comprehensive quotation.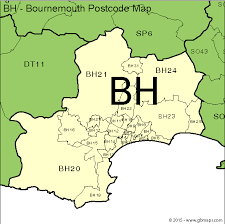 Bournemouth

Christchurch

Ringwood

Poole

Wimborne

Hamworthy

Westbourne

New Milton

Southbourne

Ferndown

Verwood

Swanage
Branksome
Boscombe
Pokesdown
Charminster
Winton
Kinson
Canford Cliffs
Creekmoor
Broadstone
Studland
Three Legged Cross
Corfe Mullen

Fordingbridge

Wareham

Plus Many Other Areas…
If you can't see the area you're looking for in this list, don't worry, if you're in possession of a BH postcode you're in luck. As well as a few other areas without. If you're still worrying about whether we cover your area, just give us a call. Our team is friendly and approachable whether in person or over the phone. 
Reasonable price for a roof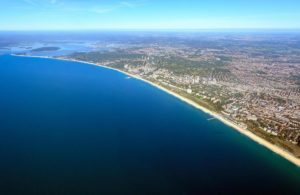 We try to cover as large an area as physically possible in order to ensure as many people as possible are able to call on our superb and competitively priced services.
We work fast and professionally to keep external factors down to a minimal and to achieve the best finish possible on all work we carry out. So when you're looking for a local, trusted, roofers Bournemouth at a reasonable price. Look no further.
We would never want our customers to feel rushed or with limited options and that's the reason many businesses and homes choose us to carry out work when they have repairs or ambitious extension projects they need done.
Make our roofers take care of all the heavy lifting
With a never say never attitude and only using the finest building materials that meet all of the regulations for all of our customers. We promise to provide an experienced and professional experience to all of our customers whether we're quoting you for a job or whether we're replacing your whole roof.
Speak to someone today. Your pesky roof problems could be a thing of the past sooner than you think. And whether you need a fix with a quick turn around or you need the extension of your dreams done on a limited budget we'll find you a way to take all of the heavy lifting off your mind and into reality.

Sometimes severe winters and humidity may wear out the materials more lastly. After every severe storm or high winds, it is better to get on the roof and check for any damage. The roof is essential protection for your home and possessions so stay on top of it, so make sure it is structurally sound by all aspects.
Lifespan of a roof
How long your roof lasts will primarily depend on the quality of roof you own and how well you maintained it over the years. Common three-tab asphalt shingles are one of the most affordable roofing options. However, this affordability with respect to price always have a reduced lifespan.
Most roofs with asphalt shingles will last an estimated life of up to 20 years. Other factors can also take part in the lifespan of your roof, such as the color, orientation, and slope of your roof.
Dark colored roofs typically absorb more heat than lighter-colored roofs in comparison. For example If the person lives in a warm climate with lots of sun, their roof may need to be early.
Missing Tiles
Missing tiles do not account for replacing the whole roof. One of them is definitely a missing tile. You'll be ready to spot missing tiles at ground level, with some tiles even slump the roof to provide you with a warning to the matter.
Seems familiar? You will probably wonder if a leak is the next step. Read on as we get a better look.
There are different causes of a lack of tiles or slate on your roof. The first is obviously the weather. When the wind and rain get strong and strong, they can pull the tiles out of place, especially if they haven't been fixed securely. Second, there is the possibility that the nails will wear out.
Penetrated roof
The nails that hold your tiles or slates in situ can eventually rust and wear away, leaving them too weak to carry the tiles. In some cases, the tiles can even slip because the wood has weakened. Water damage to roof slats, for example, means there is less integrity on the tiles. Will it cause a leak? The short answer is yes.
A missing tile can certainly cause your roof to leak. Even if it doesn't leave a clear space in your roof sheathing, that missing tile creates an opportunity in the roof that inclement weather can penetrate. It is also worth considering the ripple effect. Letting wind and rain get into your roof makes other tiles more susceptible to damage.
You may soon see more tiles sliding off, which can only increase the value of the repair. With that in mind, it is definitely worth having your roof inspected if you notice any missing tiles. Repairing your roof can be so simple or you might need a few replacements and repairs to get astonishing results in very less time.
Water and Moisture
Even a newly tiled roof can last shorter than its expected lifetime when poor workmanship is involved. For example, inefficient caulking of the chimney could lead to damage in its internal structure, because water and moisture can easily enter through.
The duty of your roof is to protect you from all the assaults that nature can wreak havoc on your home throughout the year.
Water can damage your roof
If you have your roofs installed correctly, they will last up to 50 years. With proper roof maintenance, your roof is expected to last longer. That said, there are some issues your roof may face if you miss maintenance inspections.
One of the problems you might encounter with your roof is water damage. Rain and snow can interrupt the roof and damage it, and if you have no idea how such harmless substance like water can damage your roof.
Of course, water is the main element against which your roof protects your home. Under normal conditions, when a roof has been properly installed and is in good condition, rain damage to a roof is rare.